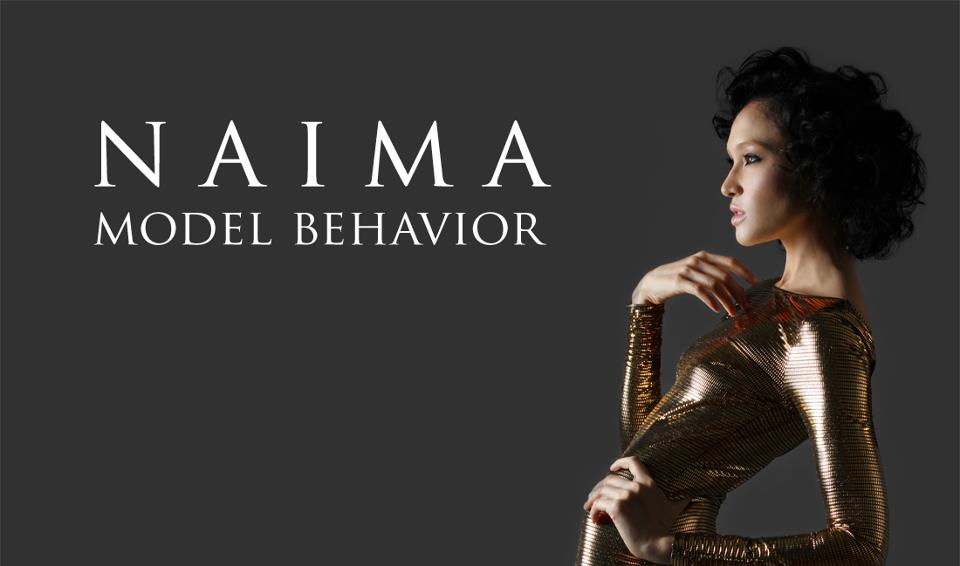 TMZ reports that Naima Mora, Cycle 4 winner of "America's Next Top Model (ANTM)," has sued the Italian luxury fashion brand Alberta Ferretti for sexual harassment.
According to TMZ, "Mora claims in a new lawsuit she was sexually harassed at the Alberta Ferretti boutique in West Hollywood" from the onset when she began working at the retail store. Mora says "she was targeted with inappropriate comments and unwanted advances for 4 months in 2015 while she worked as a sales associate."
She claims, according to TMZ, that "the manager's advances reached a boiling point on October 1, when he spanked her after a staff meeting in front of everyone. She also says he physically assaulted her by shoving her head. Mora says when she complained things only got worse."
As a result of the harassment, Mora began "suffering panic attacks on the way to work," and "reached the breaking point" where she had "to resign."
On to our commentary on the lawsuit…
Sexual Harassment & Hostile Working Environment
After winning Cyle 4 of ANTM, Mora signed modeling contracts and worked with large modeling agencies until she decided to forego all of that and go it alone as an entrepreneur. Mora booked her own model gigs as an independent fashion model, wrote a book titled 'Model Behavior,' and is a regular speaker on the topic of modeling and entrepreneurship. She has also acted and last year, launched a new clothing label. The obvious question becomes why is Mora working as a sales associate at Alberta Ferretti, given her seeming success.
According to a 2014 interview that Mora granted to Northwood University in Michigan (see below), she explains the seasonal nature of modeling which prompts her and has prompted her to take jobs outside of her business ventures for supplemental income. Now let's return to the fashion retail setting which serves as the backdrop for this fashion law legal drama.
Unfortunately, many fashion businesses (including luxury brands) are notorious for violating federal and state sex discrimination and sexual harassment laws. While the verdict is still out on whether the luxury brand here violated Mora's rights, fashion business owners, it is imperative that you ensure you do not become a culprit by making certain your businesses are free and clear from discriminatory practices that create a hostile work environment for your employees. This includes supervising the managerial staff you hire so they do not put your company in legal trouble.
Under California Government Code § 12940(a), an employer may not discriminate against an employee based on his/her gender. The prohibition against sex discrimination is further established in the Fair Employment & Housing Act (FEHA) which is California's counterpart of the federal law, Title VII of the Civil Rights Act of 1964, prohibiting discriminatory practices and enforcing civil rights.FEHA also provides even greater protection than Title VII for employees. Specific to sexual harassment,  under FEHA, sexual harassment is defined as
Specific to sexual harassment,  under FEHA, sexual harassment is defined as "verbal, physical or sexual behavior directed at a person because of his or her gender." Further, workplace sexual harassment is typically divided into two broad categories. The first is a quid quo pro category which simply means the employer or supervisor is asking for sexual favors in exchange for job retention, promotion, or some other job benefit. The second is the creation of a "hostile work environment." According to the alleged facts, Mora's alleged claims would fit under the category of hostile work environment. This means for Mora to successfully prevail, she must show that the Alberta Ferretti work environment was sufficiently severe or pervasive to "alter the conditions of (Mora's) employment and create an abusive working environment."
This is where the employees Mora claimed were witnesses to her being "spanked" in front of "everyone" will be important to winning her case or having the employer settle with her ASAP. Most likely, these witnesses would need to be subpoenaed to testify as to what they saw and heard, on the day of the spanking incident. Also, demonstrative evidence such as photos and other documents would be helpful to show the alleged subsequent physical assault (shoving of her head) that Mora also claims occurred, which contributed to creating a hostile working environment.
Legal Remedies
In California, before an employee can sue an employer in court for sexual harassment, he or she must first exhaust all administrative remedies. This means the employee must first file a claim with the Department of Fair Employer and Housing ("DFEH") and obtain a "right-to-sue" letter from the agency. The claim must be filed within one year of the harassment. Once DFEH issues a right-to-sue letter (which is no later than a year from the employee's claim with DFEH), the employee can proceed with filing a civil complaint against the employer. The employee must file his/her claim within one year from the date the right-to-sue letter is issued.
If the employee does not comply with these rules, the employer can raise the affirmative defenses of statute of limitations (meaning the time has expired to sue), the failure to exhaust administrative remedies, among other defenses, should the employee file a lawsuit.
Assuming the claim does sail through to court, as in Mora's case, if the employee prevails, then he/she could be entitled to injunctive relief, back pay, emotional distress damages, attorney fees, and punitive damages, among other remedies.
To arrange a consultation to discuss your case, contact us today at 916-361-6506 or firm@ebitulawgrp.com.
Watch Mora's 2014 discussion on her career while promoting her book Model Behavior