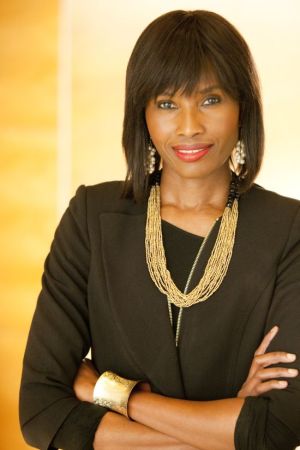 Uduak Oduok, Esq.
Partner
(uduak@ebitulawgrp.com)
Practice Areas
General Civil Litigation
Business Law
Fashion & Entertainment Law
Internet & Social Media Law
Criminal Defense
Biography
With a deep passion for law and extensive experience as a trial lawyer litigating a wide variety of issues in both civil and criminal law, Uduak Oduok (Ms. Uduak) is an attorney who "gets it" when it comes to resolving legal issues for Ebitu Law Group clients.
A former fashion model who remains very connected and involved in the fashion and entertainment industries, Ms. Uduak began her career as a health lawyer and in 2004 transitioned into criminal defense, business disputes/litigation and fashion and entertainment law. She has represented and/or counseled a range of clients from businesses to musicians, models, actors and actresses to designers on numerous areas of the law including contracts, business law, criminal law, personal injury, fashion and entertainment law, copyright law and trademark  law.
At 19, Ms. Uduak earned her B.A. in Speech Communications, with honors, from San Jose State University. While at San Jose State, she co-founded the African Student Union as well as competed on the school's debate team winning numerous trophies for her school. In 2001, Ms. Uduak earned her Juris Doctorate (J.D.) from UC Hastings College of the Law where she contributed to the Hastings Law Newspaper. She was also one of two students on the Hastings Admissions Committee and also served as an elected student representative on the Hastings Associated Student Executive Board.
In 2000, Ms. Uduak enrolled at Georgetown Law Center in Washington DC as a visiting student. While at Georgetown, she competed and earned a spot on the school's national moot court team. Ms. Uduak, along with her partner on the FDMCC national moot court team, won the Mid-Atlantic Championship and 'Best Respondent's Brief' and was a semi-finalist on the national level for Georgetown. Ms. Uduak accomplished all of these while holding part-time jobs, throughout college and law school, to help put her through school.
In 2007, with a keen interest on the intersection of law and fashion specific to Africa, Ms. Uduak launched the first ever publication focused on bringing African fashion and entertainment to the Western masses, Ladybrille®. In 2008, her effort was recognized with a feature in the prestigious American Bar Journal. In 2010, Uduak was nominated for the Africa Fashion International Africa Fashion Awards for her, "Outstanding Contribution to Fashion Communications."
Ms. Uduak, also a member of the press, has interviewed numerous members of the legal profession including Judges and renowned attorneys. Within the fashion and entertainment industries, in her journalistic capacity, she has rubbed shoulders with some of the most reputable names in the world interviewing personalities such as: The Late Designer Alexander McQueen, Designers Vivienne Westwood, Jason Wu, Tracy Reese, Rachel Roy, Ralph Rucci and Donna Karan, Hip-hop mogul Diddy, Supermodels Beverly Johnson and Naomi Campbell, Comedian Mo'Nique, British designer  Ozwald Boateng and India's Sabayasahci Mukherjee.
In late 2011, Ms. Uduak, also an avid blogger and social media law legal commentator, launched the first ever music law blog, Africa Music Law™, focused on legal issues and music business affecting African music industry professionals within and outside Africa.
Education
U.C. Hastings School of Law, Juris Doctorate, 2001
Georgetown Law Center, 2000
California State University San Jose, B.A. Speech Communications minor Philosophy, 1997
Bar Admissions
California
U.S. Court of Appeals for the Ninth Circuit
U.S. District Court for the Northern District of California
Languages
English
Yoruba