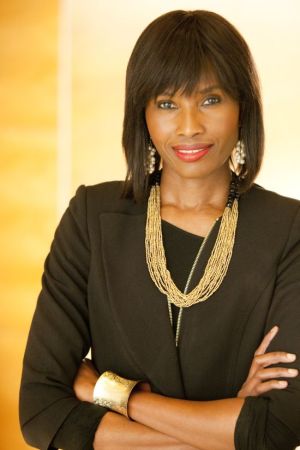 (uduak@ebitulawgrp.com)
Uduak Oduok is a Partner and Co-Founder of Ebitu Law Group, P.C. whose practice areas include contract drafting and negotiations, business litigation, entertainment and fashion law.
An experienced litigator who has litigated a wide variety of issues in civil and criminal courts, she has represented and counseled a range of clients in matters ranging from breach of contract disputes, promoter agreements, sports-agent agreement, partnership agreements, sponsorship agreements, record label agreements, film/TV agreements, debt collection disputes, copyright infringement, trademark infringement, licensing, and health law to misdemeanor/felony criminal matters.
Sample representative matters include:
Representation of a celebrity in a crisis management case.

Representation of label in artist-record label agreement.

Representation of promoter in promoter-artist agreement.

Representation of licensor in licensing deal with a major specialty retailer.

Representation of talent in unscripted television network deal.

Representation of healthcare vendor in healthcare contract drafting, negotiations, including securing and closing vendor deals involving ten major healthcare companies.

Representation of client in a negotiation of a large hospital debt. Negotiations yielded in over 65% reduction in disputed debt.

Representation of a co-business owner in hotly contested partnership dispute.

Representation of a client charged with a felony aggravated assault with a deadly weapon, resulting in great bodily injury. Successfully negotiated a reduction of the strikable offense to a misdemeanor disturbing the peace.

Representation of a client on a felony burglary charge. Successfully obtained dismissal of the charge.
She also has over two decades hands on fashion and entertainment industry experience, which runs deep and diverse encompassing the disciplines of media, publishing, fashion, modeling, music, branding and public relations. She has provided business, media, pr/marketing consultation and  helped secure sponsors for companies and individuals in the industry; which resulted in a successful brand repositioning of these individuals and companies.
A journalist and ex-fashion model, who has interviewed some of the world's most famous celebrities, her writings have also been syndicated on global platforms including Yahoo News!, USA Today and MSNBC. She has also been a legal commentator and invited speaker to numerous organizations such as The Wharton School of Business, SXSW Interactive, Sacramento State University, Los Angeles Retail Camp at Woodbury University, Delta College Fashion School, California Lawyers for The Arts, New York's 99.5FM WBAI & 107.5FM WBLS and Al Jazeera.
A firm believer in giving back to her community, Ms. Uduak served as a volunteer arbitrator with the Better Business Bureau for over three years arbitrating "Lemon" cases. She also served as a legislative advocate for over six years with the California Neuroalliance organization where she lobbied and advocated to preserve certain healthcare rights and access to drugs for the elderly and persons affected with neurological disorders. She has also worked with several non-profits such as Gen Art, San Francisco Art Commission Gallery and the Nollywood Foundation, Inc., including helping them secure speakers, sponsors and media coverage for their various charitable events.
At 19, Ms. Uduak earned her B.A. in Speech Communications, with honors, from San Jose State University. She subsequently obtained her Juris Doctorate (J.D.) from UC Hastings College of the Law where she contributed to the Hastings Law Newspaper.
Ms. Uduak, prior to graduating from Hastings, enrolled at Georgetown Law Center in Washington DC as a visiting student. While at Georgetown, she competed and earned a spot on the school's national moot court team. Ms. Uduak, along with her partner on the FDMCC national moot court team, won the Mid-Atlantic Championship and 'Best Respondent's Brief' and was a semi-finalist on the national level for Georgetown.
She is the founder of the pioneering fashion and music law online blogs Ladybrille® and Africa Music Law.™
In 2010, Ms. Uduak was nominated by a panel that included Fern Mallis (Founder of Mercedes Benz New York Fashion Week) for the Africa Fashion International Africa Fashion Awards for her, "Outstanding Contribution to Fashion Communications;" and has prior to and subsequently been nominated for numerous other industry awards.
In 2005, she introduced the first ever fashion law seminar at a fashion week  in the USA, at San Francisco's Fashion Week. The seminar ran for two years. In 2012, she again introduced the first fashion law seminar on the west coast at a legal organization, California Lawyers for the Arts. In 2013 Uduak again introduced the first west coast fashion law seminar on a law school campus, UC Hastings College of the Law. 
Other Notable Mentions
Inno8tiv's 50 Young Visionary Women to Watch in 2015

2014 California Lawyer Magazine feature

2014 Nominee for the Archbishop Tutu Fellowship Programme

2012 NEA Awards nominee for 'Media Personality of the Year'

2010 nominee for South Africa's AFI Fashion Awards 'Outstanding Contribution to Fashion Communications'

AWP Network Power Women List, 2013, listed alongside notable women world leaders.

2013 Applause Africa's 40 under 40 List

2008 American Bar Journal feature
Organizations
California Lawyers for the Arts, Advisory  Committee Member (Sacramento)

National Association of Women Business Owners, Chair Media Relations (Sacramento)

Presentation Institute of Fashion, Advisory Board Member (Atlanta)

The UC Hastings Fashion, Art & Design Law Society, Alumni Advisor
Education
U.C. Hastings School of Law, Juris Doctorate, 2001
Georgetown Law Center, 2000
California State University San Jose, B.A. Speech Communications minor Philosophy, 1997
Bar Admissions
California
U.S. Court of Appeals for the Ninth Circuit
U.S. District Court for the Northern District of California
Languages
English
Yoruba