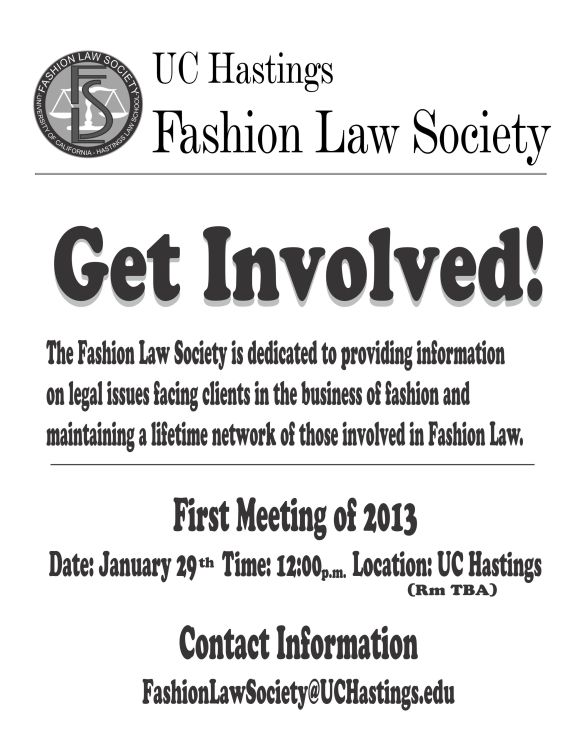 Ebitu Law Group, P.C. (ELG) is happy to share the wonderful news that UC Hastings College of the Law has approved the establishment of a Fashion Law Society on the law school's campus, a first of its kind in Northern California & California.
The request which had been pending since last year was recently approved by the school this January 2013. In addition, the UC Hastings Fashion Law Society (FLS) has named ELG Attorney Uduak Oduok as FLS's Alumni Advisor.
The great news comes on the heels of the law school preparing for its inaugural fashion law panel which will be held on January 17th, 2013 at 6:00pm at 200 McAllister Street, the law school campus.
"The purpose of FLS is to promote awareness, facilitate discussion and provide an alternative source of information on the legal issues that face clients in the fashion business. Through this organization, it is our goal to maintain a lifetime network of those involved in Fashion Law through participation in networked social media," said Ashley Weiss, the second year law student responsible for pushing for the FLS at Hastings.
Hastings Fashion Law Society will hold its first official meeting on January 29th at 12:00pm. During this meeting interested students will learn about how to get involved in the FLS and will be solicited to fill the opening positions for the remainder of the Spring 2013 semester.
ELG congratulates Ms. Uduak Oduok and UC Hastings for the push on Fashion Law, especially in Northern California.